Get Your Ultimate Organic Massage Experience
With Dalila At Waterfall Healing Arts
Organic oils and lotions
Organic & wild-crafted essential oils
Organic linens (sheets, blankets, table cover, washcloths & towels)
Organic teas in the waiting room
Amethyst Crystal BioMat
Sustainable palm wax candles
Natural, eco-friendly flooring
Linens washed in biodegradable natural detergent
Why An Organic Massage Experience?
For those of you who know the benefits of using only organic, non-toxic products, you'll appreciate an organic massage. We are already exposed to too many toxins in our environment so why get more during a massage? What you may not know is that many products (oils, lotions, ointments, gels, and even candles) used by some therapists have chemically synthetic ingredients, including linens being laundered in toxic cleaning products which remain on the fabric.  An organic massage is a truly healthier choice for your relaxation and wellness needs.
There's no denying the power of bodywork. Regardless of the adjectives we assign to it (pampering, rejuvenating, therapeutic) or the reasons we seek it out (a luxurious treat, stress relief, pain management), massage therapy can be a powerful ally in your healthcare regimen. Experts estimate that upwards of ninety percent of disease is stress related. And perhaps nothing ages us faster, internally and externally, than high stress. While eliminating anxiety and pressure altogether in this fast-paced world may be idealistic, massage can, without a doubt, help manage stress. This translates into:
Decreased anxiety
Enhanced sleep quality
Greater energy
Improved concentration
Increased circulation
Reduced fatigue
Furthermore, clients often report a sense of perspective and clarity after receiving a massage. The emotional balance bodywork provides can often be just as vital and valuable as the more tangible physical benefits. The important health benefits of massage are many:
Alleviates low-back pain and improves range of motion.
Improves blood circulation, which delivers oxygen and nutrients to the cells.
Stimulates the lymphatic system, which carries away the body's waste products.
Enhances immunity by stimulating lymph flow – the body's natural defense system.
Improves the condition of the body's largest organ… the skin.
Reduces spasms and cramping.
Releases endorphins – amino acids that work as the body's natural painkiller.
Calms the nervous system and promotes a sense of relaxation and well being.
Reduces tension and anxiety.
Helps with pain management in conditions such as arthritis, sciatica, and muscle spasms.
Relieves tension-related headaches.
Increases self-esteem
Organic Massage Materials
Organic Oils & Moisturizing Cream
Jojoba Oil – Moisturizing to all skin types; antibacterial, useful in treating acne, eczema, and other skin disorders.

Coconut Oil –

 Protects skin against damage, promotes healing, and gives it a more youthful, healthy appearance.

Organic or Wild-Crafted Essential Oils –

A wide variety of oils to choose from.

Organic Nourishing Body Cream by

 100% Pure 

– 

Highly nourishing, luxurious cream concentrated with potent anti-aging antioxidants, vitamins, skin softening fruit oils, and moisturizing cocoa and avocado butters. Delicious smelling body cream will immediately hydrate, soften, and feed your skin nutrients for a healthy, glowing complexion. Truly, 100% Pure – never any artificial fragrances, synthetic chemicals, toxic preservatives, or any other unsafe ingredients. Made only with the highest quality, organic nutrients for your skin.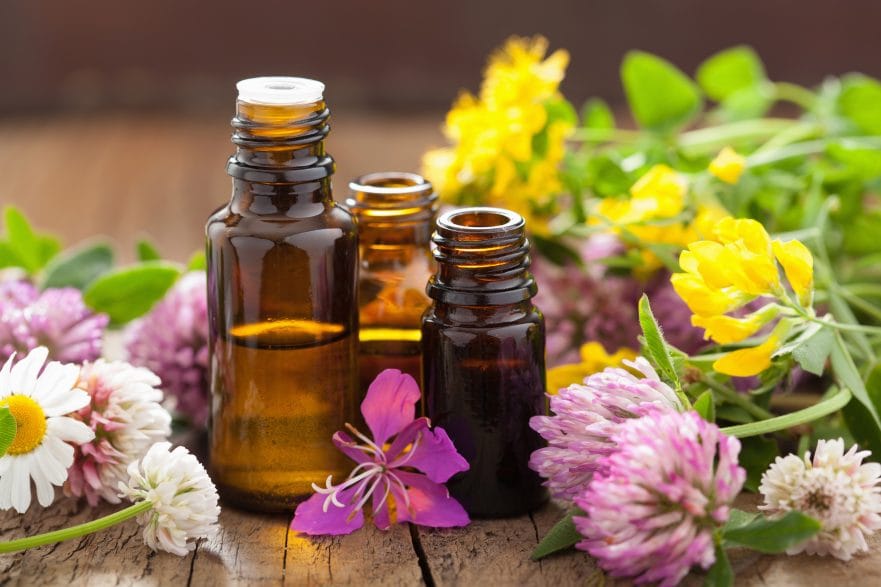 Laundry Detergent
Biokleen Clear and Free detergent used to wash all linens. Biokleen uses the safest, highest quality ingredients without the common allergens, asthmagens, synthetic fragrances, and artificial dyes. Biokleen products do not contain any Chlorine Bleach, or Phosphates or other harmful elements that would damage septic systems. Biokleen does not test on animals, and People for the Ethical Treatment of Animals (PETA) includes Biokleen in their approved products listing!
Candles
Only sustainable fair trade palm wax candles are burned during the massage.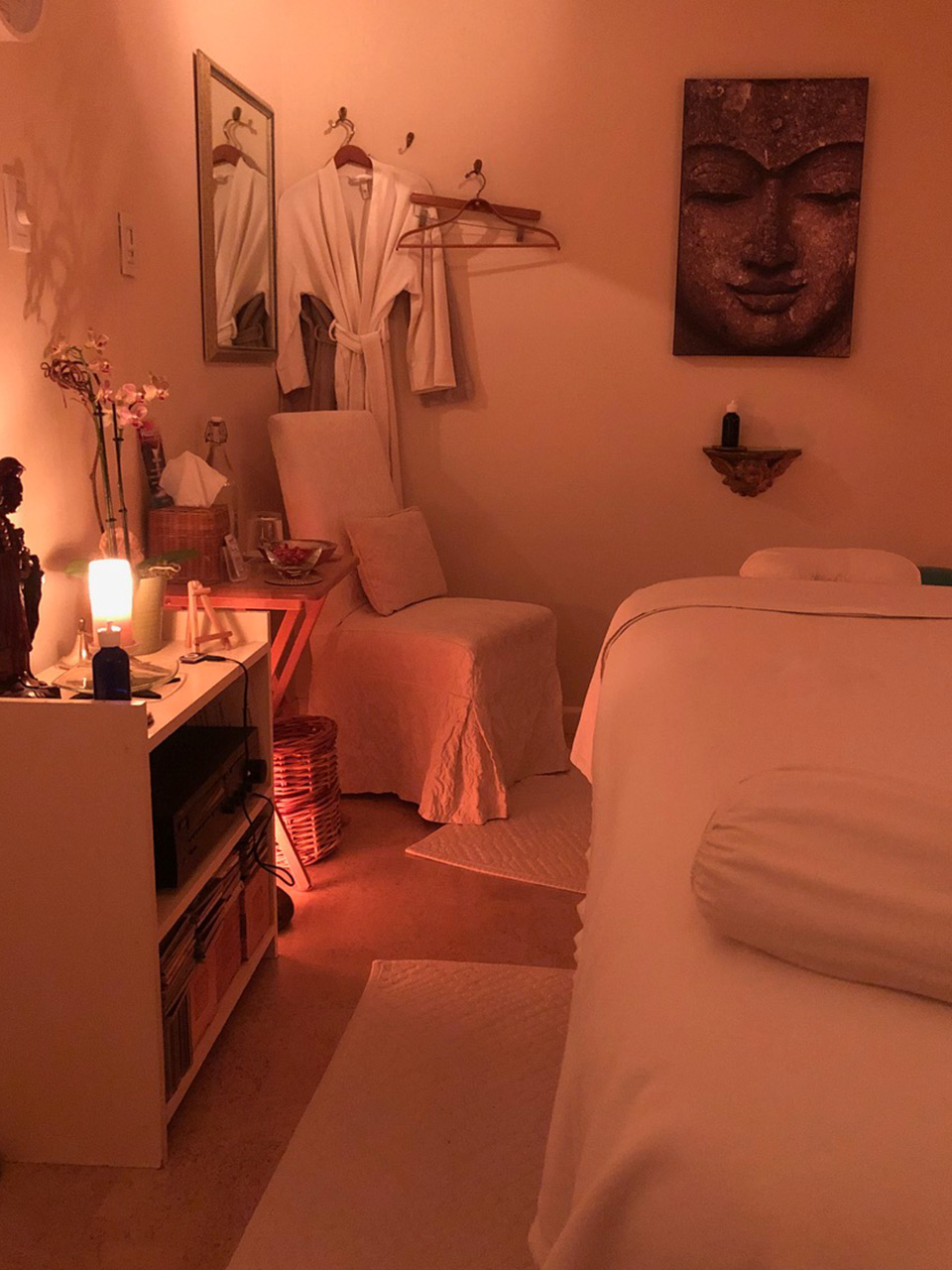 Organic Linens
All linens used are organic cotton: sheets, table cover, blankets, accessory covers, wash cloths and towels.
Amethyst Crystal BioMat
My massage table is enhanced with the Health Benefits of the Amethyst Crystal BioMat. As a medical device, the FDA has approved the following statements for the Amethyst BioMat:
Temporary relief of minor muscle and joint pain stiffness;

Temporary relief of joint pain associated with arthritis;

Temporary relief of muscle spasms;

Minor sprains and strains, and minor muscular pain;

The relaxation of muscles;

Temporary increase of local circulation.

Click Here For more information, or to purchase an Amethyst Crystal BioMat.
Dalila Cunha Specializes in a Relaxing, Nurturing, and Pampering, Swedish Style, Organic Massage
She includes Aromatherapy for its many health benefits and also does deep tissue work for those who request it. Her deep tissue style is strong yet nurturing. Dalila also studied reflexology and jaw work and has some knowledge of lymphatic and sports massage. Dalila's tranquil environment will help you to "quiet the mind" in order to indulge and relax completely. This helps you to let go of stress, relieve tightness, improve circulation, and bring the body into a relaxed state of bliss! Dalila graduated from Alive & Well, Institute of Conscious Bodywork, in San Anselmo, California, in August of 1987 and started her massage practice on a part-time basis, working mostly on friends. She then worked on locals and tourists while living in Bahia, Brazil. She was the massage therapist specializing in sports massage at Club Med Resort in Sonora Bay, Mexico. She has also worked at The Physical Therapy Center in Mill Valley, at the Cabana Club in San Francisco, at Body Kinetics in San Francisco, and last worked at Olivia's Skin & Body Care in downtown Larkspur before opening up Waterfall Healing Arts in May of 1995.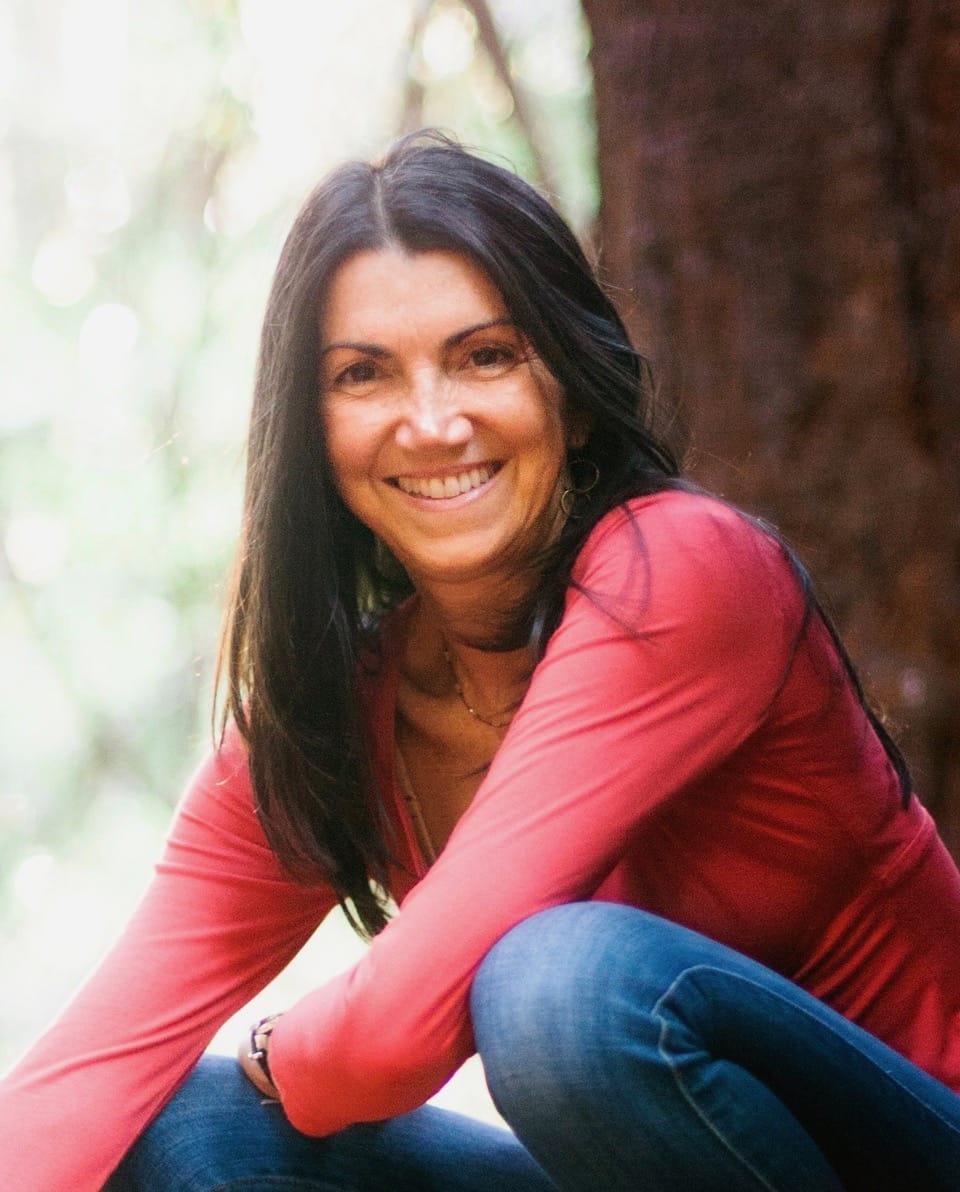 Dalila is passionate about health and well being, and in addition to massage, she loves everything to do with relaxation and pampering, facials, hot baths, body treatments, meditation, yoga (regular practice for many years), and soaking up the sun.  She loves being outdoors hiking, biking, rollerblading, playing tennis, and camping.  She also loves to dance. Dalila loves to prepare nutritious meals, eating plenty of organic fruits and veggies. She thrives on a plant-based diet. Dalila has been pursuing a non-toxic lifestyle for many years.
Testimonials About Dalila's Massage Work
I love Waterfall Healing Arts and Dalila's style of massage therapy. She has created such a peaceful, serene environment in which to relax and recharge. All the little touches like the heated table, the aromatherapy, the eye pillow and the calming sound of the waterfall are just icing on the cake along with a blissful hour of massage. I highly recommend Dalila!
Jenny C. • Petaluma, CA
Dalila is a gifted massage therapist. My wife recommended Dalila 8 years ago; back, knee and ankle problems; athletic dreams trapped in the body of a 50 year old. Dalila knows where and how to get me feeling great. A few simple questions and hands that can find where the stress is showing it's gnarly self. She really does have a wonderful gift and shares it so generously. I have had many massages over the years but Dalila is by far the best. A special person who pays close attention to the body. I love her work.
Tom M. • South San Francisco, CA
Dalila is a talented massage therapist.  I love her massage work – and that is coming from a discriminating massage lover.  I can highly recommend her.
J M. • Mill Valley, CA
Dalila has been massaging me for 10 years and has, in that time, become a dear friend as well as a healer. I have chronic low back pain and when my back pain gets intolerable, she is the first person I call. Her touch is very strong, very thoughtful and very healing and she is mindful of what works for your body and she makes sure you… maximize your massage experience. I never want to get up off her table–her linens are so soft and warm, the subtle smell of oil and natural essence is wonderful and the studio atmosphere is like a peaceful cocoon. Dalila massaged me regularly though my pregnancy and I came to rely on her to keep my muscles relaxed with the odd new distribution of weight and the strain it put on my body. Now, with a newborn, I rely on her even more with the stress of carrying a baby all the time! What a treat it is to see Dalila–she is very skilled at her work and she is a lovely human being as well.
Bronwen L. • Berkeley, CA
Dalila is a truly talented massage therapist. I've been seeing her for years for massage and I always leave feeling refreshed and renewed. She has created a divine little sanctuary in her space and with her strong hands and sensitive spirit she truly has the ability to heal deeply. I highly recommend her! After seeing many massage therapists over the years I can honestly say that she has a strong gift for healing others.. Don't pass up on the opportunity to visit Waterfall Healing Arts!
Tara C.• Nevada City, CA
I have been receiving bodywork from Dalila for nearly 10 years now. She has such a great way of providing a special overall experience. As an owner of a wellness center that has massage, I still love going to Dalila as she is awesome at serving a great experience. I believe it's so important who you let work on your body.
Joshua D. • Mill Valley, CA
ORGANIC MASSAGE TREATMENTS:
Dalila performs a Swedish massage – long strokes using organic oil or organic lotion – with pressure and areas of focus adjusted to individual needs. Deep tissue and aromatherapy are included.
To Purchase A Massage, Massage Package, or Gift Certificate:
Click the Buy Now button under your choice and follow the directions to make a payment. For a Gift Certificate you must also fill out the online form below so we can mail it to you or the recipient.
1 Hour Massage Packages
4 at $105 each: $420
(2 month expiration)
6 at $100 each: $600
(3 month expiration)
10 at $95 each: $950
(4 month expiration)
Individual Organic Massages
1.5 Hour Massage Packages
4 at $145 each: $580
(2 month expiration)
6 at $140 each: $840
(3 month expiration)
10 at $135 each: $1,350
(3 month expiration)
Dalila Cunha, C.M.T.
Waterfall Healing Arts
25 Evergreen Ave, Suite 2A
Mill Valley, CA 94941
Hours:
Mondays 2 PM to 9 PM
Wednesdays 2 PM to 9 PM
Thursdays 8:30 AM to 9 PM
Fridays 9 AM to 3 PM
Saturdays 11:00 AM to 5:00 PM (every other)
Sundays (one or two a month)
Waterfall Healing Arts
25 Evergreen Ave. Suite 2A
Mill Valley, CA 94941
415-388-1721